Currently browsing the "
AFIDOCS

" tag.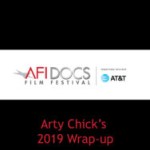 Usually when I see the slate for AFIDOCS I get excited for a few of them and intrigued by many more. But this time around, I was not all that blown away. So heading to DC, I had pretty low expectations. I think that was a good way to go. Not that there were any bad docs, but it was a very safe set of films this year, for the most part.
True Justice: Bryan Stevenson's Fight For Equality Opening Night's doc was about a pretty amazing man named Bryan Stevenson. He's a lawyer in Montgomery, Alabama who defends men on death row. What animates him is his belief that the justice system doesn't now or has it ever applied equally to the poor and people of color. And so he founded the Equal Justice Initiative. The film highlights the stories of a few of the men who were unjustly sent to death row for crimes they didn't commit and who through Stevenson's dogged determination were finally released after decades in prison. He's argued 5 cases before the Supreme Court. But the most interesting part of the film is what he has to say about the systemic history of incarceration of black men. The film is a bit long and the filmmakers wanted to include a side story about the national lynching museum, which Stevenson spearheaded, and though it is interesting, it felt tacked onto a story about a man fighting the great fight. He's amazing. The film is good. (The documentary is currently on HBO. The trailer is below. A film adaptation of his bestseller, "True Mercy," will open next year with Stevenson played by Michael B. Jordan.)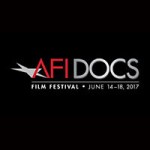 Another Year at AFIDOCS. Four days of back to back documentary films in Washington, DC (and Silver Spring, MD, though we stayed downtown this year.) We've been going since 2014 and each year has a different feel. Mainstream Chick and I saw a few together, but quite a few films only one of us saw, so check back to see her takes, or head to the Cinema Clash Podcast for our post-fest discussion. This time the festival felt pared down, though there were some amazing films. I was particularly interested in the films about women and girls and was not disappointed. There were a few happy surprises and I was left with a lot of questions and inspiration.