Currently browsing the "
Africa

" tag.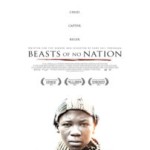 The saddest aspect of many of today's conflicts is the presence of child soldiers, conscripted into becoming killers at a time they should be learning to read and write and playing games with their friends. Beasts of No Nation is beautifully adapted from Uzodinma Iweala's debut novel, the story of a 9-year-old boy named Agu in an unnamed West African country that's in the throes of a civil war. He begins as a normal kid just goofing around with his friends. But when the army comes to his village and kills his dad and his brother, he flees into the jungle only to run into a rebel army headed by the charismatic Commandant played by the amazing Idris Elba (The Wire, Luther) who molds the petrified and confused boy into a murderous warrior, while seducing him with the idea that they are his new family taking care of each other. It is altogether tragically horrifying.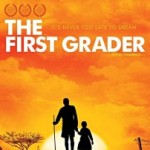 At times both heartwarming and heartbreaking, The First Grader is based on a true story. In 2002, the Kenyan government announced that primary education would now be free to all, not expecting an 84-year-old man to take them at their word. But Kimani N'gan'ga Maruge would not be dissuaded from his quest to learn to read, no matter how late in life.