Currently browsing the "
AI

" tag.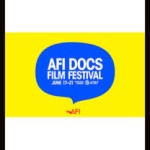 We've been going to AFIDOCS since 2014. It's usually a great long weekend of documentaries and mixing with film lovers and filmmakers. This year because of COVID-19, it was a virtual festival, entirely online and though the films were great, I really missed that human interaction, as well as the live Q&A sessions after many of the films. Nevertheless, it was a great few days of intensive documentary watching. Here are my takes on what I saw.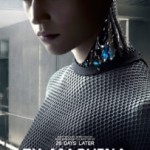 In his directorial debut Alex Garland, the writer of 28 Days Later and Sunshine, has served up an intriguing minimalist sci-fi thriller that is more about what isn't onscreen than what is. It's a very simple story about an evil genius's quest to design a sentient robot and the pawns he uses in the perfection of his plan. The cast of three (Alicia Vikander, Domhnall Gleeson, and Oscar Isaac) spends most of the film sequestered away in a remote house/research facility and the audience spends most of its time wondering if things can possibly end well, as layer upon layer of artifice is stripped away.