Currently browsing the "
Alfre Woodard

" tag.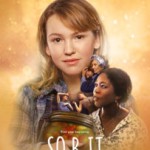 Adapted from Sarah Weeks's YA novel, So B. It is the story of a 12-year-old girl named Heidi (Talitha Eliana Bateman) who lives in Reno with her severely autistic mother (Jacinda Barrett) and a mother-figure neighbor Bernadette (Alfre Woodard) who suffers from agoraphobia. She knows very little about her past or her family since her mother cannot tell her and there's no one else to ask. But when she stumbles upon an undeveloped roll of film and prints it, she finds the key to her mom's history. It points her to Liberty, New York, and so she takes off on a cross-country journey to discover who she really is. It's a heartwarming coming-of-age story, though more ABC After School Special than must-see in a theater.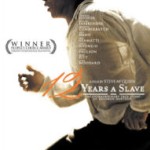 12 Years a Slave is a film based on the memoir of Solomon Northup, a free middle class black musician who lived in upstate New York in the first half of the nineteenth century. It is the nightmare tale of his abduction and sale into slavery, and his 12-year fight to survive and rejoin his family. The film is filled with ugly brutality and Northup, who is forced by the slave traders to go by another name, is systematically dehumanized and has to hide his true educated self, since that could mean a death sentence for him. A lot of it is hard to watch, but the violence is integral to the story, and it is definitely graphic but never gratuitous.