Currently browsing the "
alien

" tag.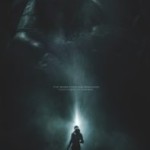 I really wanted to like Prometheus. Really I did. I have loved Ridley Scott movies in the past. Alien was groundbreaking. Blade Runner is one of my favorite movies ever. Gladiator certainly did not suck in the least. And I am a fan of great sci-fi. But for all the hype and general bated-breath teasing for this movie, it never really got all that interesting. What it did mostly for me is to set up the next film. And two hours is just too much exposition for this chick.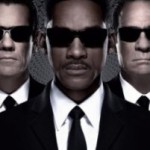 The third MIB is definitely not the charm. It's the weakest of the bunch, mostly because it's not particularly funny, dramatic or cool – elements that helped make the original premise so engaging, entertaining and quirky. MIB3 has a few funny lines, but overall, it's kind of a downer.
Will Smith and Tommy Lee Jones basically phone it in as they reprise their roles as Agents J (Smith) and K (Jones), partners in a government agency that monitors alien activity on Earth. Agent J is the hip one; K is the surly one. And in MIB3, we learn why K is such a dour dude.