Currently browsing the "
Billy Crudup

" tag.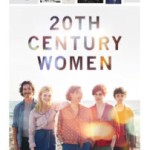 20th Century Women takes place at the end of the 70s in Santa Barbara, California. Dorothea (Annette Bening) is a bohemian, mid-50ish, single mom trying to raise her son, adolescent Jamie (Lucas Jade Zumann). They live in a big old house in the middle of renovations and have two boarders – budding photographer Abbie (Greta Gerwig) and Zen mechanic William (Billy Crudup). And there is a teenage neighbor Julie (Elle Fanning) who frequently climbs in the window to lie chastely in bed with young Jamie, her BFF, to his growing dismay. Dorothea feels that she needs help with Jamie, and thinking they're closer in age, she asks the girls to help her with his transition to manhood. What follows is both funny and touching.
This one has Oscar written all over it. It features a fabulous ensemble cast in a compelling docudrama based on a Pulitzer Prize-winning investigation that still reverberates. Spotlight is the name of an investigative reporting unit at the Boston Globe that exposed the Boston Archdiocese pedophilia cover-up in 2001. The film begins as the team is sniffing around for their next story, which can frequently take them some time. But when the paper brings in a new editor-in-chief (Liev Schreiber), rather than letting them choose their own, he hands them an assignment that would become a bomb-shell in a city with deep Catholic roots. What begins as a cursory look at an old story of a single pedophile priest grows larger and reaches higher, and the team does what the best of journalism does, they follow their leads no matter what. And it is devastating.