Currently browsing the "
Brit Marling

" tag.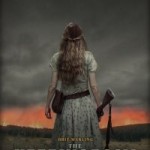 I really wanted to like this movie. The script was on the Black List, you know the one for the best un-produced screenplays. It's very small and very indie. And usually that works for me. It's being touted as a brilliant genre twist because it is a Southern western, whatever that means, and because its protagonists are women who kick ass. But it is just so slow and so predictable that I could barely make my way to the end.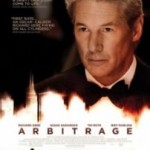 Arbitrage is already out on DVD, so this brief review falls into the 'better late than never' category. I actually watched Arbitrage on the heels of Flight and it made for a rather interesting double feature. Both movies star extremely watchable men (Denzel Washington in Flight, Richard Gere in Arbitrage) playing extremely flawed and conflicted characters that you can't help but root for on some level — even when they're being total jackasses. You can read more about Flight here. As for Arbitrage, it's a much quieter drama that never quite gets off the ground.