Currently browsing the "
Bruce Dern

" tag.
Most movies with Down syndrome characters treat them with kid gloves, painting them as lovable but limited people. But in The Peanut Butter Falcon Zak (Zack Gottsagen) is anything but a sweet sidekick. He's a young man with a dream of becoming a pro wrestler, and to that end he escapes from the residential home where he's being housed, and teams up with Tyler (Shia LaBeouf) a man on the run from some pretty angry people he's wronged. What follows is a funny odd couple/road flick with lots of heart as Zak and Tyler elude their chasers and share an adventure in the wetlands of the Outer Banks of North Carolina.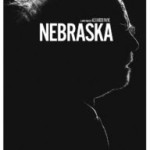 I have been appreciative of Alexander Payne's quirky films (Sideways, The Descendants) since he began with Citizen Ruth, and Nebraska does not disappoint. This time we have a delusional father (Bruce Dern) and his big-hearted son (Will Forte of SNL) on a road trip. The father, Woody, thinks a letter he received in the mail announcing that he won a million dollars is real. His son David knows it is a scam, but after trying and failing to talk Dad out of walking to Nebraska to claim his winnings, he decides to take a long weekend and drive him there to prove it is fake. And of course things do not go as easily as one would hope.