Currently browsing the "
Civil War

" tag.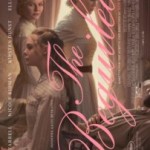 When I heard this film was being done, my first thought was, "A remake of the 70s Clint Eastwood flick? Why?" But fortunately it's not a remake. Sophia Coppola has turned the previously digested source material into her own sensually atmospheric historical drama. Starring a very talented bunch, including Nicole Kidman, Kirsten Dunst, Elle Fanning, and Colin Farrell, it's a psychological tableaux set in the waning days of the Civil War at an isolated girls' school in Virginia. When a wounded Union soldier (Farrell) is brought into their midst, their routine life is disrupted, they each begin to vie for his attention, and you just know it can't end well.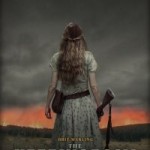 I really wanted to like this movie. The script was on the Black List, you know the one for the best un-produced screenplays. It's very small and very indie. And usually that works for me. It's being touted as a brilliant genre twist because it is a Southern western, whatever that means, and because its protagonists are women who kick ass. But it is just so slow and so predictable that I could barely make my way to the end.