Currently browsing the "
Corporate Greed

" tag.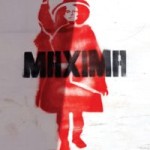 When I heard the title of this film, I thought it might be another superhero epic. And I was right, though not the way I expected. The superhero here is a tiny little indigenous farmer from Peru named Maxima Acuna Atalaya Chaupe whose fight against an enormous transnational corporation inspired environmentalists and human rights supporters around the world. This powerful documentary follows tiny Maxima through her arduous journey, taking her from her remote mountaintop to courtrooms in Lima and Washington. And she's an inspiration.
Most of the time I like Steven Soderbergh's movies and The Informant! does not disappoint. Matt Damon is great playing Mark Whitacre, the real life informant of the title. As with some of Soderbergh's best films there is a lot of ambiguity about his hero. Whitacre comes into this film as a smarter than average scientist working for Archer Daniels Midland, the people who brought us corn in all its best derivatives, high fructose corn syrup, corn starch and for the purposes of this movie, lysine. When the opportunity presents itself, he seems to be genuinely interested in helping the FBI get to the bottom of a price fixing scheme there and in the capacity of undercover informant, he plays 0014 — twice as smart as 007, he says — and gets loads of incriminating tapes. But things soon spin out of control for him and the more we learn about him the more loony the whole story gets.