Currently browsing the "
Covid19

" tag.
My "Cinema Clash" podcast partner Charlie asked if I had watched Love Wedding Repeat on Netflix yet, suggesting it was a "Hannah movie." In theory, he was right. It's a chick flick, a romantic comedy with a potentially engaging premise, and British actor Sam Claflin (Me Before You, Adrift, Journey's End) channeling the RomCom sensibilities of Hugh Grant. Given the dearth of new releases during the current pandemic, I figured it was worth checking out. Sadly, I was the one checking out mentally as the 100-minute movie meandered along at a surprisingly slow pace. I kept waiting for the plot to kick in. Or the romance. Or the comedy. Love Wedding Repeat is short on all three. Claflin's chops – and charm – are sorely wasted. Even the film's backdrop – Italy! – is wasted, as most of the "action" takes place during an indoor wedding reception.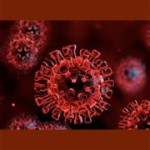 Just in case you're caught at home wondering what you can do to pass the time, here's a list of films that, if you haven't seen, you should, and if you have you might want to watch again. There's something for everyone. All of these are streaming right now and we'll post more later, if need be.