Currently browsing the "
cyber security

" tag.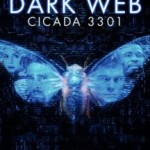 This cyber-comedy/thriller takes its premise from a very real internet mystery. According to Wikipedia: "Cicada 3301 is a nickname given to an organization that, on three occasions, has posted a set of puzzles to recruit codebreakers from the public … It has been called 'the most elaborate and mysterious puzzle of the internet age' and is listed as one of the 'top 5 eeriest, unsolved mysteries of the internet.'" Connor (Jack Kesy) is just a brilliant hacker working as a bartender when he stumbles into the Cicada mystery. With the aid of hot librarian and fellow hacker Gwen (Conor Leslie, "Titans", "Man in the High Castle") and his best friend and art expert Avi (Ron Funches, Trolls, "Black-ish") he follows the clues, outruns the NSA who are also trying to get to Cicada, gets in more than a few tight spots, and finally gets an invite to Cicada's exclusive party in London. Of course it isn't everything he hoped.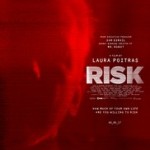 Good timing. Just as the U.S. Justice Department is said to be considering, again, whether to charge WikiLeaks founder Julian Assange for his role in the disclosure of hundreds of thousands of classified documents, a new documentary seeks to shed new light on the man himself. Risk is basically a companion piece or prologue to Laura Poitras' Oscar-winning documentary CitizenFour about NSA whistleblower Edward Snowden. The Snowden saga began to unfold as Poitras was doing her deep dive into Assange. Serendipitous, for sure, because CitizenFour tells a stronger story and is, by far, the better film.