Currently browsing the "
Dawn Porter

" tag.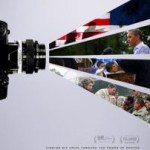 Lest you be reluctant to watch another 'political documentary' as we steam toward Election Day (I know I was), please take note: The Way I See It is not so much about politics as it is about humanity, compassion, integrity and leadership – as captured in a series of fascinating photographs featuring two iconic Presidents – Republican and Democrat. And, it is most definitely worth seeing.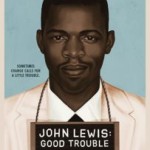 "When you see something that is not right, not fair, not just — say something, do something…" Make trouble. Good trouble. Necessary trouble. That's the message from civil rights icon, and longtime U.S. Congressman from Georgia, John Lewis. He's been talking the talk – and walking the walk – since the 1960s: The 1961 Freedom Rides from DC to New Orleans? Lewis was on them; The historic 1963 March on Washington with MLK? Lewis helped organize it; The treacherous walk across the Edmund Pettus Bridge in Selma, Alabama on what became known as "Bloody Sunday" in 1965? Lewis was there – and badly beaten.