Currently browsing the "
Domestic abuse

" tag.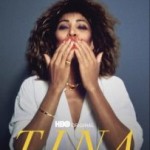 To say that Tina Turner is a music icon is a huge understatement. She's the original Queen of rock & roll and a force of nature. I was too young to appreciate her when she was with Ike and first made her name. But when she made her comeback after leaving him in the 80s, I saw her on stage and she was electrifying! She was pushing 50, but she owned that stage, strutting up and down stairs in platform heels with the energy of someone half her age. I was in awe and kind of in love. Not only was she a performer like no other, but her stage presence was that of a kind person who adored pleasing us all. This new documentary from Oscar-winning directors Daniel Lindsay and T.J. Martin leads its audience through her turbulent life and career through interviews with Tina, and her friends and family, some never before seen video, and fabulous performance footage that makes you love her all the more. It's the story of one of music's greatest female performers who thankfully rose from the ashes after years in a violent relationship.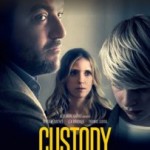 Custody begins as a separated couple, Antoine (Denis Ménochet) and Miriam (Léa Drucker), sit before a magistrate who will decide the fate of their children. Their daughter Joséphine (Mathilde Auneveux) is nearly grown, so their 11-year-old son Julien (Thomas Gioria) is really the bone of contention. And he doesn't want to see his abusive father. But the court grants the father weekend visits anyway. And it is immediately apparent that the court made a huge mistake. What follows is like watching the fuse on a bomb slowing burning down. You're waiting for the explosion, but hoping that someone comes along to defuse it, even though you know that is unlikely. It's harrowing!