Currently browsing the "
Ed Norton

" tag.
Birdman has no competition, because there is nothing remotely like it out there. It is a semi-fantasy, dark comedy with an amazing cast and a highly imaginative script. Michael Keaton has never been better, and in this role he shows off a kind of raw emotive talent that I would not have guessed he possessed. Playing Riggan, a former mega-star who was known for his role as the immensely popular superhero Birdman a couple of decades back, he has come down to earth and is trying to make a name for himself again, only this time with a Broadway play that he wrote, an adaptation of a Raymond Carver short story "What We Talk About When We Talk About Love." He is directing it and starring in it as well. And he may just be losing his mind.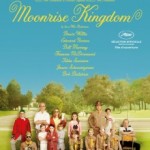 You know from the first frame of Moonrise Kingdom that you are watching one of Wes Anderson's movies. They're not like anyone else's. The textures are more textured, the children are wise beyond their years, in fact all the characters are just a bit off, but in a good way. I have really enjoyed his previous efforts with Rushmore, The Royal Tannenbaums, even The Fantastic Mr. Fox. And happily, Moonrise Kingdom is his best yet. Funny, sweet and totally entertaining, it is one of those indie gems you just have to see.