Currently browsing the "
Ed Skrein

" tag.
Ana Lily Amirpour's Mona Lisa and the Blood Moon is one of those little Indies that you hope people will see because it's weird and quirky and a fun ride. It might not get a lot of coverage in mainstream press for those same reasons, since most of the Indies that get covered this time of year are the ones that might be in contention for the big year-end awards. And though it stars Kate Hudson (Glass Onion, Almost Famous), it's a pretty low budget, niche genre flick. But if you can, go see it.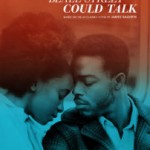 If Beale Street Could Talk is a beautiful series of vignettes that tell the story of a young black couple in the early 70s in New York. Directed by Barry Jenkins (Moonlight), this adaptation of James Baldwin's novel is a racial justice story wrapped in a love story that is uplifting and heartbreaking at the same time. At the center are Tish (KiKi Layne) and Fonny (Stephan James – Race, Selma), young lovers just starting their lives together when their world is upended with a false rape allegation. And it's through a family's love that things don't entirely fall apart.