Currently browsing the "
Emy Raver-Lapman

" tag.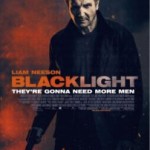 Now where did I put that last review of a Liam Neeson action movie? I can probably just dust it off…
At nearly 70 (!) Liam Neeson remains quite watchable. But the action shtick is getting old. Move it along — nothing new to see here folks. Unless you just feel compelled (as I often do) to watch Neeson exercise those particular skills that have carried him through every action thriller since Taken, which set a bar that few of Neeson's films– in this particular genre– have been able to match.