Currently browsing the "
forgery

" tag.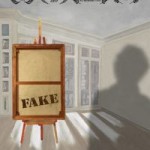 As the saying goes, when something seems to good to be true, it probably is. Driven to Abstraction is a documentary about the biggest art scandal of this century. I remember being fascinated by the story when the news first hit in the early 2000s. One of the oldest art galleries in America was accused of selling dozens of fake paintings by many of the greats of the Abstract Expressionist period – Pollock, de Kooning, Rothko, Motherwell, Deibenkorn. The scam was exposed when one of those Pollocks was examined and the buyer was informed that it was a forgery. From there others began checking the paintings they'd bought from Ann Freedman, the highly-respected president of the gallery. And before it was over at least 40 other modern masterpieces turned out to be forgeries, and the Knoedler & Company gallery was forced to shut its doors after 165 years. At the center of the doc is the still unanswered question, was Ms. Freeman a greedy and willing participant or was she duped by a great scam artist?
As Arty Chick, I am a great lover of the documentary genre and this year's AFI DOCS in Washington, DC sated my docu-hunger quite well. As with any festival, there were standouts and there were films that raised interesting topics, but did not meet my expectations in terms of filmmaking/storytelling. And an even larger problem was that the festival was spread between Silver Spring, MD and downtown DC, making the logistics a bit of a conundrum for an out-of-towner like me. The sheer number of films I wanted to see was simply impossible, but I can honestly say, I gave it my all.
Here's what I thought of the first two days.