Currently browsing the "
Gabriela Cowperthwaite

" tag.
Read this first. It's the Esquire article on which Our Friend is based. The writer is Matthew Teague, a journalist who wrote an essay about the slow and painful death of his vibrant wife Nicole from ovarian cancer at the age of 36. Only the article wasn't just about him and his wife; it was about their best friend Dane, a guy who put his own life on hold to help Nicole, Matthew and their two young girls get through their darkest days. It's a story that is heartbreaking and uplifting all at once and will have you thinking about who your friends are, the types of sacrifices they might make in similar situations, and the type of friend you strive to be. This went way beyond a little cooking, babysitting or GoFundMe type stuff. Dane was all in, as a friend and caregiver extraordinaire. And when Nicole eventually succumbed to cancer, Matt was able to take a step back and see just how critical Dane was to his own survival.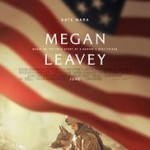 Megan Leavey feels like a movie that started out as a pet project, gained momentum as a pet project, and made it to the big screen as a pet project, complete with some decent actors and, in the case of the screening I attended, a heartfelt introduction from Senator Chuck Schumer of New York. His office was instrumental in helping real-life Marine corporal Megan Leavey adopt Rex, the bomb-sniffing dog that served alongside her in Iraq. If you're a sucker for a tale about a woman and her dog, then Megan Leavey is there for ya. Hoorah.