Currently browsing the "
genocide

" tag.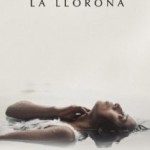 This political horror film takes its title from a Meso-American folkloric legend about the ghost of a woman who roams waterfront areas mourning her drowned children. In the film La Llorona comes into the lives of a powerful family as they're sequestered in their house and slowing pulls the patriarch's very dark past to the surface. Set in Guatemala, the film centers on Enrique (Julio Diaz), a retired general who has been tried and convicted for the genocide of the country's Mayan-Ixil population during the civil war there. Just after his conviction though, a higher court overturns the it, but the public is up in arms. And Enrique and his family become prisoners in their own home. All the indigenous servants except one quit, fearing for their safety. And then a young woman shows up at the door, the new maid. But who is she really?
I've seen all of the nominees this year, thanks to attending the AFI DOCS and Full Frame festivals and Netflix. If you're filling out your Oscar ballot, here are my somewhat edited down reviews of the nominees. It was a great year for docs, though I think they missed a few, but I'm sure they had a hard time whittling down the field. And the nominees are…
Trailers for all the films are at the end of this post.