Currently browsing the "
Hal Holbrook

" tag.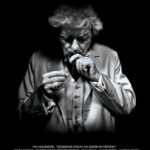 The AFI Documentary Festival opened in Washington, DC on June 18th with a selection that proved both informative and entertaining: Holbrook/Twain: An American Odyssey.
I've been living under a rock, so I wasn't all that aware that actor Hal Holbrook has been playing Mark Twain on stage for 60 years. SIXTY YEARS!!!! At 89, the guy is a scholar and a stud.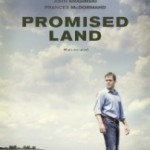 Promised Land is a well-acted and well-meaning movie that unfortunately lacks the one key ingredient that every good drama desperately needs… drama. It's almost too balanced for its own good, raising issues that could easily provoke and placate supporters and opponents of 'fracking', the controversial process of using water, sand and chemicals to fracture underground rock formations to obtain gas, oil, etc. That may be the intent of co-writers and co-stars Matt Damon and John Krasinsky. But the result is a movie that plods along at a mellow pace, without any major spikes of heart, romance, humor, horror, or grit.