Currently browsing the "
Helen Hunt

" tag.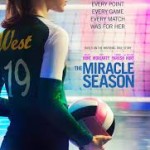 The Miracle Season is one of those inspiring and bittersweet sports dramas about athletes overcoming adversity. In this case, the athletes are members of a high school girls' volleyball team who struggled to regroup — and play on — after the tragic death of their team leader and star setter Caroline 'Line' Found. Here's what the movie has going for it: The uplifting story is basically true; And, it stars two Oscar winners, Helen Hunt as tough-love coach Kathy Bresnahan and William Hurt as Caroline Found's grieving father Ernie, who lost his wife to cancer just one week after his daughter died in a moped accident. Here's the rub: Hunt and Hurt are all-stars. The rest of the cast is junior varsity. Not exactly a level playing field.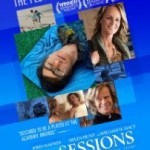 I'll make this quick, because it's an indie best reviewed by the indie-minded among us (note to Arty Chick – the screener is headed your way). I watched The Sessions for the same reason I watched Shame last year. I'd heard that the story was interesting and the performances excellent. And it's true. It's just not my cup of tea. And let's just say it could make for one awkward date movie, unless you're both heavy into psychology, therapy and the like. The film is based on the true story of Mark O'Brien, a poet who contracted polio as a child and became paralyzed from the neck down. He depends on an iron lung to survive and though smart and funny (in a dry, sarcastic kind of way), his situation does not exactly attract the ladies.