Currently browsing the "
homeless

" tag.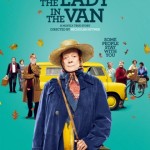 Are you having Maggie Smith withdrawal now that Downton Abbey has ended? Never fear! She's starring in a quirky little dramedy in theaters now (though it won't lose anything going to the small screen.) In The Lady in the Van she plays a character as far removed from Violet Crawley, Countess of Grantham as one could imagine, but somehow there is still a haughty dowager quality to her homeless Miss Shepherd. She is Dame Maggie, after all. Set in 1974, the film is loosely based on the true story of a very damaged woman who took to living in her van following a traumatic accident and was canny enough to find a kind playwright who was willing to grant her access to his private off-street parking space and ultimately his life. Originally agreeing to a three week stay, she ended up there for 15 years, and the writer, Alan Bennett (The Madness of King George, The History Boys), turned that experience into a book about their unusual relationship, which he adapted first for the stage, then as a radio play, and now for this sweet, sad little film.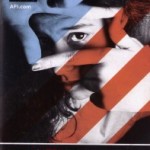 The last two days of the festival I spent in AFI's Silver Spring theaters. All the films were shown in both the downtown DC venues and at the AFI home base. It was easier in Silver Spring with everything in one building, but seeing films at the National Portrait Gallery or the Naval Heritage Museum or the Goethe Institute's theaters and being in town was a lot more interesting between screenings. Next year, I hope to be a bit more organized so I can see everything! Trailers for all the films are at the end of this post.