Currently browsing the "
Jacques Audiard

" tag.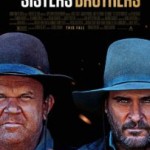 It seems the western will never die. The allure of rugged men out there slinging guns and making their fortunes panning for gold was too much for French director Jacques Audiard (Rust and Bone, The Prophet) to pass up. And he didn't' even have to come to the US of A to shoot this his adaptation of Patrick deWitt's rambling, sometimes funny novel. Who knew Spain and Romania could stand in for the American West? What The Sisters Brothers has going for it mainly is a great cast — Jake Gyllenhaal, Joaquin Phoenix, John C. Reilly and Riz Ahmed — and you'll have to decide for yourself if that's enough to make it worth your while.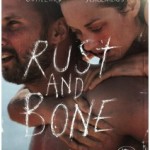 Rust and Bone opens with a man and a little boy hitchhiking, then on a train scavenging food from left-behind scraps. This is Ali (Matthias Schoenaerts) and his young son who are leaving Belgium and the boy's mom behind for some sort of better life in the south of France, landing in Antibes at Ali's sister's house. They may be on the Cote d'Azure, but the neighborhood is strictly blue collar, and Ali's sister, a cashier, soon gets him a job as a bouncer at a nice nightclub, thanks to his former life as a boxer. It is here he meets Stéphanie (Marion Cotillard) when he breaks up a fight she's started and ends up driving her home. But it goes no further, since her boyfriend is waiting there. Nevertheless, Ali leaves his number just in case she needs anything.