Currently browsing the "
Jaeden Lieberher

" tag.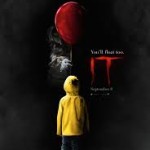 I get it now. The creepy clowns. The red balloons. The yellow slicker. The references to "You'll float too." All things I'd be privy to had I read "IT" (the Stephen King novel) or seen IT as a television mini-series in 1990. Alas, the big-screen adaptation of IT served as my introduction to IT, and I can honestly say — as a reluctant horror-moviegoer — IT is scary good, and probably scary great for ITs die-hard fans.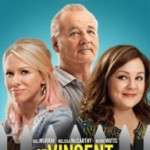 St. Vincent is a surprisingly feel good flick, and a great deal of that is due the performance of Bill Murray, who has followed his early comedy career with some wonderful dramatic turns. He is fortunate to have teamed up with a very talented newby writer/director who crafted a layered character for him to sink his teeth into. But the film also has what could have been a pretty cliched story at its center that is slowly turned on its head as the film chugs along. Not that Bill Murray isn't funny in this role. There are some very funny bits in that deadpan, world weary way only he can pull off. It's just that the laughter is tempered with some dramatic moments that keep it from being typical curmudgeon comedy.