Currently browsing the "
Jamal Khashoggi

" tag.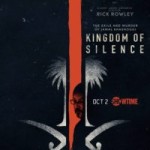 In October of 2018 the world reacted in horror at the news that journalist Jamal Khashoggi had been brutally murdered inside the Saudi consulate in Istanbul. The story of his demise changed hourly. But thanks to the Turkish government's bugging of the consulate, we now know exactly what happened. It was the Saudi government and in particular Crown Prince Mohammed bin Salman (MBS) who ordered a group of assassins to kill and dismember a journalist whose opinions were in opposition to the story they wanted to be told. Most of what I read around that time spoke of Khashoggi as a brave dissident whose goal was to tell the truth about the Saudi government. And while that was true towards the end of his career, Kingdom of Silence looks at his very close relationship with the royal family over decades as a window into the power and influence they exerted in the region and internationally. And it is a fascinating and frightening story.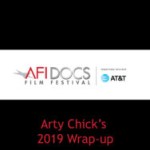 Usually when I see the slate for AFIDOCS I get excited for a few of them and intrigued by many more. But this time around, I was not all that blown away. So heading to DC, I had pretty low expectations. I think that was a good way to go. Not that there were any bad docs, but it was a very safe set of films this year, for the most part.
True Justice: Bryan Stevenson's Fight For Equality Opening Night's doc was about a pretty amazing man named Bryan Stevenson. He's a lawyer in Montgomery, Alabama who defends men on death row. What animates him is his belief that the justice system doesn't now or has it ever applied equally to the poor and people of color. And so he founded the Equal Justice Initiative. The film highlights the stories of a few of the men who were unjustly sent to death row for crimes they didn't commit and who through Stevenson's dogged determination were finally released after decades in prison. He's argued 5 cases before the Supreme Court. But the most interesting part of the film is what he has to say about the systemic history of incarceration of black men. The film is a bit long and the filmmakers wanted to include a side story about the national lynching museum, which Stevenson spearheaded, and though it is interesting, it felt tacked onto a story about a man fighting the great fight. He's amazing. The film is good. (The documentary is currently on HBO. The trailer is below. A film adaptation of his bestseller, "True Mercy," will open next year with Stevenson played by Michael B. Jordan.)