Currently browsing the "
James Baldwin

" tag.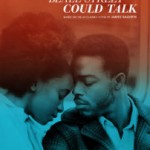 If Beale Street Could Talk is a beautiful series of vignettes that tell the story of a young black couple in the early 70s in New York. Directed by Barry Jenkins (Moonlight), this adaptation of James Baldwin's novel is a racial justice story wrapped in a love story that is uplifting and heartbreaking at the same time. At the center are Tish (KiKi Layne) and Fonny (Stephan James – Race, Selma), young lovers just starting their lives together when their world is upended with a false rape allegation. And it's through a family's love that things don't entirely fall apart.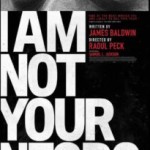 This brilliant documentary walks its audience through the Civil Rights era with undoubtedly the most articulate and engaged guide possible – James Baldwin, writer (The Fire Next Time, Notes of a Native Son, Go Tell It on the Mountain), intellectual and social critic. Using archival footage from his many speaking engagements on television and at key locations during the Civil Rights fight, along with voice-over from a book that Baldwin never finished (read by a very reverential Samuel L Jackson), the film is told entirely in his words. And his thoughts about the state of the black life in America in the 60s sadly still apply today.