Currently browsing the "
Jared Abrahamson

" tag.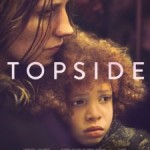 This is a really gritty and entirely engaging little film. It's about Nikki (co-director Celine Held) and her 5-year-old daughter Little (Zhaila Farmer) who're living on the edge underground in a homeless camp beneath the city of New York. Their life is not easy by any stretch, but they have a warm bond and community and a place of their own. But when the powers that be decide to clear out the riffraff, Little is forced to accompany her mother into the unknown and noisy and VERY bright city. And the question becomes whether they will be able to survive and stay together up there.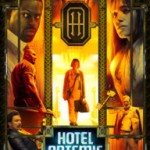 If Ocean's 8 feels too safe a bet, and Hereditary looks too darn creepy, have no fear — you've got a couple of quirky alternatives to choose from in a crazy crowded weekend at the box office. Hotel Artemis stars Jodie Foster as "The Nurse", the caretaker of a secret "members only" hotel/ER that caters to wounded criminals. The rules are simple and few: No guns. No cops. No killing the other patients. But on a single night in riot-torn Los Angeles 2028, rules are broken – and blood is shed.