Currently browsing the "
Jihad

" tag.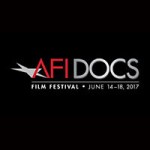 Another Year at AFIDOCS. Four days of back to back documentary films in Washington, DC (and Silver Spring, MD, though we stayed downtown this year.) We've been going since 2014 and each year has a different feel. Mainstream Chick and I saw a few together, but quite a few films only one of us saw, so check back to see her takes, or head to the Cinema Clash Podcast for our post-fest discussion. This time the festival felt pared down, though there were some amazing films. I was particularly interested in the films about women and girls and was not disappointed. There were a few happy surprises and I was left with a lot of questions and inspiration.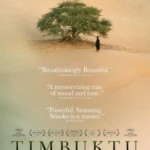 Timbuktu was a very deserving 2015 Academy Award nominee for Best Foreign film. The movie was inspired by the real life events of 2012-13 when religious fundamentalists, took over the ancient Malian city of Timbuktu, destroying much its cultural heritage in the name of Islam and imposing Sharia law on the inhabitants. (They were ultimately run out.) In the film, we meet these militants as they chase down and shoot gazelles from their jeep and then turn those same guns on a cache of wooden statues, particularly ones of naked women. We find them next strutting around the town with megaphones laying down the law, upsetting the townspeople with their strict-to-the-point-of-ridiculous rules. No music. No soccer. No smoking or drinking. No fun. And women need to be nearly invisible and have zero rights. Needless so say, the locals don't take kindly to it, including the local imam who shoos the heavily armed Jihadists from his mosque. Director Abderrahmane Sissako contrasts this claustrophobic extremism with the story of a pastoral family living in the dunes just outside town whose life soon intersects with the new order.