Currently browsing the "
Jim Rash

" tag.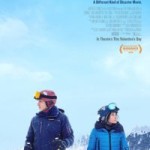 If you head into Downhill expecting a raucous, LOL comedy filled with humorous gaffes and charming banter between Julia Louis-Dreyfus and Will Ferrell, you're in for an uphill climb. Downhill is a slow, occasionally poignant, occasionally funny remake of the critically-acclaimed Swedish dark comedy Force Majeure. If you saw the 2014 Swedish film, you probably saw the better version.
I first saw The Way, Way Back way back in early May. I loved it then. And I think I love it even more now (considering the array of films I've seen since). It's a good, solid coming-of-age indie that has the mainstream appeal of a Little Miss Sunshine or The Descendants. As it happens, The Way, Way Back is made by the same people who brought you those two gems. It's sweet, funny, poignant, sappy, sad and hopeful – with an excellent cast to boot.