Currently browsing the "
Jorge Lendeborg Jr.

" tag.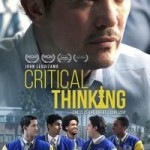 For his theatrical film directing debut actor John Leguizamo took on the real-life inspirational story of a group of students at an inner city Miami school who joined a class to learn chess and ended up winning the 1998 U.S. National Chess Championship. Leguizamo also plays the teacher Mr. Martinez who is equal parts mentor, teacher, and cheerleader for the team. It's a familiar underdog story, but it works. You're pulling for this rag-tag team all the way.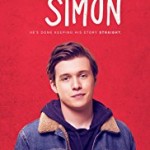 There's plenty to love about Love, Simon. It's a charming romantic dramedy about a cool high school senior who has an awesome family, a great circle of friends, and one big secret: he's gay. This isn't some small indie drama that weighs heavy on the soul. It's a sweet, lighthearted, relatable coming-of-age and coming-out story that plays a lot like a typical John Hughes teen ensemble movie updated for the times, where snapchat, texting and online forums are a primary means of communication. It's backed by a major studio (20th Century Fox) so it actually has a fighting chance to reach a wide, mainstream audience – as it should.