Currently browsing the "
June Squibb |

" tag.
Table 19 is a so-so romantic comedy that practically screams CHICK FLICK from the get-go. We haven't had one of those in a while, so for anyone craving the genre, it's worth taking a seat at the Table. The film has some genuinely funny and poignant moments and is extremely relatable for anyone who's ever been seated with a random group of strangers at a wedding reception. It's a bit like The Breakfast Club – wedding edition. The plot centers around ex-Maid of Honor Eloise McGarry (Anna Kendrick, Pitch Perfect, Up In the Air) whose boyfriend, the bride's brother, recently dumped her via text message. After a raging internal debate, Eloise decides to attend the wedding as originally planned and is exiled to Table 19, along with five other misfits who fall into the category of obligatory invitees who "should have known to just send regrets – but not before sending something nice off the registry."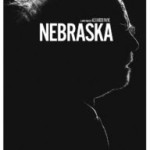 I have been appreciative of Alexander Payne's quirky films (Sideways, The Descendants) since he began with Citizen Ruth, and Nebraska does not disappoint. This time we have a delusional father (Bruce Dern) and his big-hearted son (Will Forte of SNL) on a road trip. The father, Woody, thinks a letter he received in the mail announcing that he won a million dollars is real. His son David knows it is a scam, but after trying and failing to talk Dad out of walking to Nebraska to claim his winnings, he decides to take a long weekend and drive him there to prove it is fake. And of course things do not go as easily as one would hope.