Currently browsing the "
Kevin MacDonald

" tag.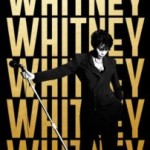 Whitney, the new documentary about Whitney Houston has it all. Star power, incredible performances, heroes and villains, a sexual abuse bombshell, and the self-destruction and ultimate tragic death of its subject. But its greatest flaw is that it feels like her family and inner circle had way too much control over what went into this big documentary. And its most glaring deficiency is that Robyn Crawford, Whitney's best friend, probable lover, and seemingly the only person who cared about her well-being rather than her success, was not interviewed. Nonetheless, what you're left with is a documentary that kept reminding me of Amy, the Amy Winehouse documentary, where you know the sad outcome and you really just want to know why someone with so much talent would kill herself.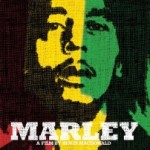 Of course a documentary about Bob Marley would be released on 4/20 and if you don't get why, this might not be the movie for you. That's a joke actually — if you have any interest in Bob Marley and his music, the movie "Marley" is definitely worth seeing. From Last King of Scotland director Kevin MacDonald and backed by the Marley family it's a an engrossing and extensive look at the singer's too short life.
Using archival footage and a ton of interviews, the film paints a portrait that goes far beyond the pot-smoking reggae musician most people see him as.