Currently browsing the "
Kirsten Dunst

" tag.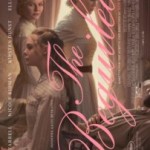 When I heard this film was being done, my first thought was, "A remake of the 70s Clint Eastwood flick? Why?" But fortunately it's not a remake. Sophia Coppola has turned the previously digested source material into her own sensually atmospheric historical drama. Starring a very talented bunch, including Nicole Kidman, Kirsten Dunst, Elle Fanning, and Colin Farrell, it's a psychological tableaux set in the waning days of the Civil War at an isolated girls' school in Virginia. When a wounded Union soldier (Farrell) is brought into their midst, their routine life is disrupted, they each begin to vie for his attention, and you just know it can't end well.
Danish director Lars von Trier is not known for happy movies (Breaking the Waves, Dancer in the Dark) and with Melancholia he keeps true to form. The title clues you in to the mood of the film centered on two sisters Justine (Kirsten Dunst) and Claire (Charlotte Gainsbourg), which is told in two chapters. The first is Justine's story – the saga of her wedding reception at her sister's mansion, in which she has a slow and painful meltdown, revealing herself to be a deeply disturbed, depressed woman, incapable of being in any relationship, much less married. The second part belongs to Claire. It concerns her growing terror that a planet called Melancholia that has been hiding behind the sun is soon going to crash into the earth.