Currently browsing the "
Logan Lerman

" tag.
The problem with being a wallflower is that wallflowers can come and go virtually undetected. So while I generally liked The Perks of Being a Wallflower when I saw it a few weeks ago, it didn't resonate for very long. It's certainly a decent psychological drama/coming-of-age movie that takes some interesting turns, but I suspect that this wallflower will have a hard time getting noticed amid the bigger, louder and dare I say, more mainstream offerings hitting theaters this weekend and beyond. That said, if you're a fan of 80s music and mixed tapes, it may be worth seeking this one out for the totally awesome soundtrack.
The Perks of Being a Wallflower stars Logan Lerman as Charlie, a charming but introverted freshman who finds acceptance, friendship and even romance when he's embraced by his high school's merry band of misfits. The oddball group revels in their outcast status (often to the aforementioned soundtrack of "old" songs from the likes of The Smiths, Air Supply, Dexys Midnight Runners, and David Bowie). And while they all have 'issues' of some sort, Charlie's, we come to discover, run rather dark and deep.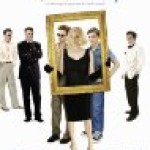 My One and Only is one of those feel-good movies that should leave most theater-goers generally satisfied. It's not overly funny or sad or violent or sappy. It's just a good ol' fashioned "nice movie." And every once in a while, it's really nice to see one of those.