Currently browsing the "
María Mercedes Coroy

" tag.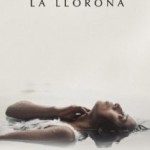 This political horror film takes its title from a Meso-American folkloric legend about the ghost of a woman who roams waterfront areas mourning her drowned children. In the film La Llorona comes into the lives of a powerful family as they're sequestered in their house and slowing pulls the patriarch's very dark past to the surface. Set in Guatemala, the film centers on Enrique (Julio Diaz), a retired general who has been tried and convicted for the genocide of the country's Mayan-Ixil population during the civil war there. Just after his conviction though, a higher court overturns the it, but the public is up in arms. And Enrique and his family become prisoners in their own home. All the indigenous servants except one quit, fearing for their safety. And then a young woman shows up at the door, the new maid. But who is she really?
This fascinating drama takes its audience into a culture few of us will ever experience. Ixcanul means volcano and the film takes place in a village that is just on the edge of an inactive one in the mountains of Guatemala. A family lives there cut off from the modern world, speaking Kaqchikel, the ancient language of the indigenous Mayans. The few times they interact with the outside world they mistakenly trust a translator with an agenda to tell them what was said in Spanish. Though it is mainly a coming of age story of the central character Maria, it is also a tale of the divide between the powerful and the powerless, and a starkly written and beautifully shot enthnography of a mysterious place out of time with the world. It is probably too slow for many people (Mainstream Chick, I'm talking to you), but I was taken with it. And it's Guatemala's Oscar entry for Best Foreign Film.