Currently browsing the "
Matthew Macfadyen

" tag.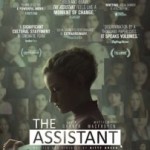 The Assistant is the #MeToo movement's searing indie alternative to Bombshell. It's a slow observational drama that follows a day in the life of a junior assistant to a powerful media executive who is never named, or even seen. The boss-man is just sporadically heard, feared, revered and referred to by various people in the office, where actors, production executives and pretty young things wander in and out throughout the day to conduct "business" – however that may be defined.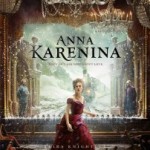 If ever there were a Chick Flick shoo in, this should be it. A tragic heroine foolishly throwing off her shackles for a forbidden love, and all wrapped up in really beautiful clothes — not to mention adapted from one of the greatest of all Russian novels. Anna Karenina stars Keira Knightley and is directed by Joe Wright who also made Atonement and Pride and Prejudice with her in the lead. In case you never read the book, the basic story is that Anna is married to a Russian aristocrat and high-ranking civil servant (Jude Law). They have a young son she adores, but a chance meeting with a handsome young army officer, Count Vronsky (Aaron Taylor-Johnson), changes her very staid life in every way possible. It is love at first sight, and in late nineteenth century Russian society, even rich women had few rights and a long list of rules they were required to live by. Having a very visible affair was definitely not an option.