Currently browsing the "
Michael K. Williams

" tag.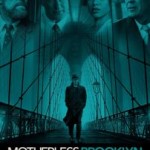 Motherless Brooklyn is the type of film that evokes a general sense of post-viewing contentment, and a lingering feeling that it could have been more. Perhaps with a bit more drama, or a bit more emotional pull, it could have escaped the somewhat bland "yeah, it was good" category, i.e. perfectly fine for streaming or watching on an airplane or killing time if Terminator films are not your speed. Motherless Brooklyn operates at a slow, stylized pace. The story is interesting and relevant. The actors are all very good, and the noir production design and cinematography casually and convincingly immerses the viewer in 1950s New York. Motherless Brooklyn is a crime drama with a gumshoe aesthetic and a unique twist. The main character Lionel Essrog (Edward Norton, Birdman) is a private investigator with Tourette's Syndrome, a disorder involving the nervous system that causes involuntary tics, sounds and movements. His condition results in some awkward situations as Lionel attempts to solve the murder of his boss, mentor and only friend Frank Minna (Bruce Willis).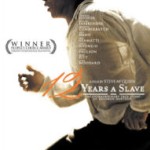 12 Years a Slave is a film based on the memoir of Solomon Northup, a free middle class black musician who lived in upstate New York in the first half of the nineteenth century. It is the nightmare tale of his abduction and sale into slavery, and his 12-year fight to survive and rejoin his family. The film is filled with ugly brutality and Northup, who is forced by the slave traders to go by another name, is systematically dehumanized and has to hide his true educated self, since that could mean a death sentence for him. A lot of it is hard to watch, but the violence is integral to the story, and it is definitely graphic but never gratuitous.