Currently browsing the "
Mike Colter

" tag.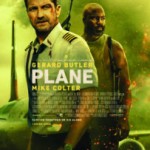 People often ask me what movies they should watch to kill time on a long plane ride. I wouldn't recommend this particular film for that particular venue, unless you're a glutton for punishment or tempting fate. That doesn't mean Plane is a total crash and burn. It's not. Plane is one of those perfectly fine, sometimes edge-of-your-seat, sometimes cover-your-eyes, high-octane action movies that should appeal to fans of the formulaic Liam Neeson or (in this case) Gerard Butler offerings. Imagine a collision between the Taken and Fallen franchises and you may land on the sub-par yet still engaging Plane.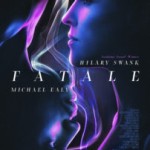 When a Hilary Swank movie (Million Dollar Baby, Conviction, Boys Don't Cry) rolls out this time of year, you're inclined to think – Oscar bait? I know I did – without knowing anything about Fatale. Lesson learned. Timing isn't everything – especially during a pandemic. The only award Fatale should be up for is a Razzie, for trying soooo hard to be Fatal Attraction. The performances are solid – elevated by Swank's presence – but Fatale itself is purely middle of the road material. It's a psychological thriller/murder mystery that relies heavily on its melodramatic score to intensify the convoluted stakes. It also attempts to pull racial injustice into the mix, though that message too gets lost in the muddled plot.