Currently browsing the "
Milo Ventimiglia

" tag.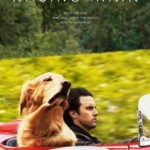 The Art of Racing in the Rain is based on a book that's apparently reduced plenty of readers to a puddle of mush since its publication in 2008. The film adaptation aims to do the same – and succeeds, to some degree. Complicit in the drive to unleash the waterworks is a cast that includes the king of the half-crooked smile, Milo "Jack Pearson" Ventimiglia (This Is Us) and a sweet, philosophical golden retriever whose mix of comical and poignant inner thoughts are voiced by Kevin Costner. It's a heartfelt, bittersweet tale that pet owners can easily appreciate and relate to. But it's also sad – and at times maddening. Way more so than I expected (having not read the book), especially for a film rated PG. Maybe that stands for 'Pet Guidance' suggested. So be sure and ask your dog if the material seems suitable for family viewing.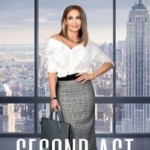 Second Act is a predictable, formulaic, contrived, fine but forgettable dramedy that pales in comparison to J-Lo gems like Maid in Manhattan and The Wedding Planner or even The Back-up Plan. If you go into Second Act expecting a fun, endearing 'romantic comedy' featuring Jennifer Lopez and Milo "Jack from This Is Us" Ventimiglia, you may be doubly disappointed. The romance is secondary to a larger story about life choices and female empowerment. That's all well and good, but it puts poor Milo to waste.