Currently browsing the "
music industry

" tag.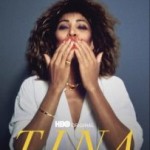 To say that Tina Turner is a music icon is a huge understatement. She's the original Queen of rock & roll and a force of nature. I was too young to appreciate her when she was with Ike and first made her name. But when she made her comeback after leaving him in the 80s, I saw her on stage and she was electrifying! She was pushing 50, but she owned that stage, strutting up and down stairs in platform heels with the energy of someone half her age. I was in awe and kind of in love. Not only was she a performer like no other, but her stage presence was that of a kind person who adored pleasing us all. This new documentary from Oscar-winning directors Daniel Lindsay and T.J. Martin leads its audience through her turbulent life and career through interviews with Tina, and her friends and family, some never before seen video, and fabulous performance footage that makes you love her all the more. It's the story of one of music's greatest female performers who thankfully rose from the ashes after years in a violent relationship.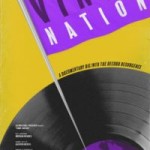 Do you still have a turntable and love to flip through your crate of albums just looking for the one that strikes a chord? Then this is a documentary you'll certainly appreciate. But even if you got rid of your boxes of vinyl years ago and listen to Spotify and your iTunes library or ask Siri to play something snappy to get you going, you'll probably have a great time with this film. I expected it to be about a bunch of old white guys hanging onto the nostalgia of their youth, but it's a lot more than that. It's a look at the growing culture at the heart of a resurgence of tangible music and the people across every demographic – young and old, male and female, black and white – who are buying and playing and loving their vinyl connections. And it's a hell of a lot of fun.