Currently browsing the "
Nat Wolff

" tag.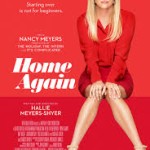 No harm, no foul. Sweet Home Alabama – um, I mean, Home Again, is light and fluffy, formulaic, predictable, enjoyable and forgettable. And it serves as a pleasant alternative at the box office for those who might prefer a mindless modern romantic comedy to a horror story about a creepy clown that terrorizes and kills kids (IT).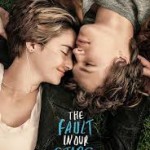 The Fault in Our Stars is incredibly faithful to the stellar book, and that's both good and bad. At times, the stars (the human, not celestial ones) feel like they're doing a straight re-enactment of the best-selling novel by John Green. The book, and movie tell the story of two teenagers, Hazel and Gus, who share an acerbic wit, a healthy dose of sarcasm, and a battle against cancer. They meet in a support group that they both disdain, and quickly fall in love. They are soul mates on borrowed time.