Currently browsing the "
Oscar buzz

" tag.
LD's The Butler is one of those movies that shames you into thinking it's better than it is because it features an all-star cast and tackles some poignant themes relating to politics, race relations and family. So please forgive me when I say (or write), it's just okay. I liked the message way more than the movie, inspired by the story of a real former White House butler named Eugene Allen who was profiled in the Washington Post back in 2008.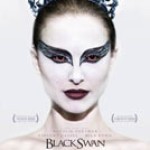 Arty Chick and other arty-minded film folks will have to weigh in on this one, because I know (from listening to the buzz of some of my favorite and well-respected chicks and roosters) that Black Swan could potentially be described as "phenomenal". But my description leans more toward "phenomenally twisted" and kinda creepy. So you may really, really like this movie… or really, really not like this movie.. or really, really spend a lot of time contemplating if you liked it or not. I fall into the latter category! It's not a "mainstream" movie, but it does have the potential to cross over a bit, thanks mostly to the stunning (albeit creepy) performances by Natalie Portman, Mila Kunis, Vincent Cassel, Barbara Hershey, and Winona Ryder.