Currently browsing the "
Paulina García

" tag.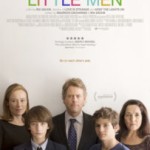 Little Men is a small film with a simple story. Two adolescent boys Jake (Theo Taplitz) and Tony (Michael Barbieri) become best buds when Jake's grandfather dies and his family moves into his Brooklyn apartment. Tony's mother Leonor (Paulina Garcia, Gloria) runs a shop downstairs in the building, but when Jake's father Brian (Greg Kinnear) and his sister Audrey decide to raise her rent, the ensuing arguments between the parents threaten the boys' relationship.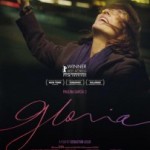 Paulina García plays the title character in this unusual Chilean romdramedy. Gloria is a fifty-something divorcee. She frequents bars where people her age mingle and dance. And she frequently comes home alone only to find her crazy upstairs neighbor's creepy hairless cat in her apartment. From outwards appearances, hers in a pretty mundane existence. But Gloria isn't settling into old age. She's still looking for the brass ring and though she may not grab it every time around, her exuberance for life is pretty endearing and ultimately inspiring.