Currently browsing the "
Rachel Brosnahan

" tag.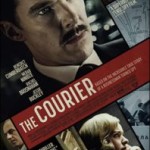 This is another "based on true events" film. The story begins in 1960 as Soviet leader Nikita Khrushchev is threatening to bury the West. The CIA and MI6 are scrambling for ways to get some inside info on the Soviet nuclear program, and to that end they make the unlikely decision to recruit a British salesman, Greville Wynne (Benedict Cumberbatch). He's done business for some time in Eastern Europe so heading to Moscow wouldn't be a red flag to Soviet intelligence. And he's not expected to do anything except be a courier for leaked intel. Former Soviet military intelligence colonel, now trade minister Oleg Penkovsky (Merab Ninidze) has already made contact. He has unfettered access to all the crucial intelligence, and he's got a conscience. He may be a believer in the Soviet Socialist system, but he's willing to work against it to stop the march towards what he sees as inevitable nuclear war. And together Oleg and Grenville save the world. Really.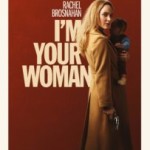 I'm Your Woman is a quiet and engrossing crime drama starring Rachel Brosnahan (The Marvelous Mrs. Maisel) as a woman forced to go on the run after her thief of a husband wrongs the wrong people.