Currently browsing the "
Randall Park

" tag.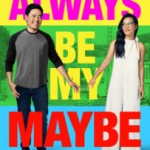 The Netflix film Always Be My Maybe unfurls like a pleasant enough romantic comedy of the Hallmark Channel variety – until Keanu Reeves (John Wick, Speed) shows up. He's like a breath of fresh air injected into the cinematic wind of what might otherwise be dismissed as an utterly predictable and formulaic film. I can't go into detail about Reeves' cameo, but the trailer (see below) offers up a quick tease. Always Be My Maybe tells the story of two childhood sweethearts, Sasha Tran (actress/comedian Ali Wong) and Marcus Kim (Randall Park, Ant-Man and the Wasp, Fresh Off the Boat) who reconnect after 15 years on the outs. She's grown into an ambitious celebrity chef, always on the move; he's grown into… well… the kind of guy who still lives at home, smokes weed, works for his dad, and plays in a local band that could be more successful if he just took a chance. See where this is going?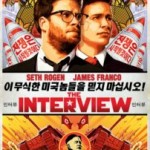 If you have a adolescent nephew, this is the perfect flick to share. It is full of dumb laughs and mostly harmless hijinks (unless you happen to be Kim Jong-un.) And it is funny. I laughed quite a bit, between cringes over silly bathroom humor. And as my teenage nephew noted at the end, "It was better than The Hobbit." (Yep, we saw that too, and the consensus was that it was the weakest of the trilogy.) It does help that we watched The Interview at home on a nice big screen, not paying theater prices, and our expectations were pretty low to start with. But as dumb movies go, it doesn't suck.