Currently browsing the "
Rosario Dawson

" tag.
"You can't be a hero if you only care about yourself." – Gotham City Police Commissioner Barbara Gordon to the self-absorbed, caped-crusading loner, [LEGO] Batman.
That sentiment forms the foundation – the building bricks as it were– of the new LEGO Batman Movie, a spin-off of the 2014 animated gem in which Batman delivered some of the greatest zingers in toy superhero movie history. This time around, Batman aka Bruce Wayne is front and center, voiced once again by Will Arnett (Arrested Development) with a perfect blend of snark, self-awareness, and vulnerability. The LEGO Batman Movie doesn't quite rise to the level of its predecessor, but it's still pretty darn entertaining – especially for the grown-ups.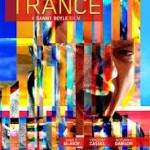 Danny Boyle is one of those wonderful directors who isn't satisfied in sticking with one genre, which is fine since he happens to be great at so many different kinds of films, though the common denominator is his audacious sense of visual style. Slumdog Millionaire, 127 Hours, Trainspotting, Shallow Grave, and now Trance would be on my "best of" list for him. Trance probably belongs more in the Trainspotting column than any other. It is a fantastic mind-bendy, crime thriller that keeps you off kilter through the whole ride.