Currently browsing the "
Sidse Babett Knudsen

" tag.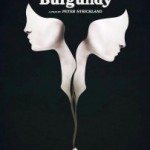 This is definitely not a film for everyone. It is a very arty, beautifully shot story of a lesbian couple who enjoy a rich dominant/submissive sex life. But it is no Fifty Shades of Grey wannabe. Instead it is a surreal, sensual meditation on a loving relationship and lengths people will go to for the ones they love.