Currently browsing the "
Sofia Boutella

" tag.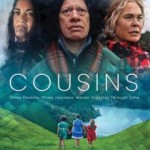 I watched these two indie films back to back. Both of them deal with a girl growing up with just about every kind of obstacle thrown in her way. One takes place on a planet far away in a not so distant future. The other takes place within the Māori community of New Zealand in the mid-20th century. Young Remmy in Settlers is played by Brooklynn Prince who made her splashy debut in The Florida Project four years ago as a kid running around looking for adventure and getting into trouble. She's more serious this time around, but still pretty much doing the same thing, only on a desolate planet instead of backwater Orlando. Young Mata (Te Raukura Gray) in Cousins is not so lucky. She's been ripped from her Māori family (including two female cousins) and adopted by a loveless white woman. Both girls weather adversity as they grow to adulthood, but both come out of it all battered but still standing.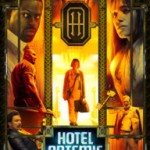 If Ocean's 8 feels too safe a bet, and Hereditary looks too darn creepy, have no fear — you've got a couple of quirky alternatives to choose from in a crazy crowded weekend at the box office. Hotel Artemis stars Jodie Foster as "The Nurse", the caretaker of a secret "members only" hotel/ER that caters to wounded criminals. The rules are simple and few: No guns. No cops. No killing the other patients. But on a single night in riot-torn Los Angeles 2028, rules are broken – and blood is shed.