Currently browsing the "
spy movie

" tag.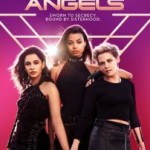 The new Charlie's Angels movie is not quite a reboot. Or a sequel. Or even a reimagining of the classic franchise. It's more of a continuation, expansion and rebranding of the female-driven crime drama that launched a thousand magazine covers and at least one iconic hairstyle when the detective series premiered in 1976 with Jill Munroe (Farrah Fawcett), Sabrina Duncan (Kate Jackson) and Kelly Garrett (Jaclyn Smith) employing a combination of beauty, brains, bikinis and athletic prowess to chase down bad guys. Angels came and went over the course of the series, which lasted five seasons and later spawned two harmless yet forgettable big-screen adaptations, Charlie's Angels (2000) and Charlie's Angels: Full Throttle (2003) featuring Cameron Diaz, Drew Barrymore and Lucy Liu, and directed by McG.
Charlie's Angels (2019) pays homage to all that came before it, while modernizing and expanding the brand, and introducing a new group of angels for a new generation. It doesn't suck; but no need to rush out and see it.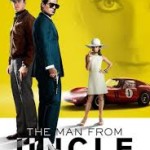 The Man from U.N.C.L.E. is a thoroughly entertaining spy romp that feels like a throwback to 1960s-era television, which makes perfect sense considering the movie is based on the television series, The Man From U.N.C.L.E. which ran from 1964-1968 (starring Robert Vaughn and David "Ducky from NCIS!" McCallum). The question is, can a spy movie set against the backdrop of the Cold War compete at the box office with a modern, adrenaline-fueled spy movie like the latest installment of Mission Impossible? I doubt it. HOWEVER, U.N.C.L.E. does have a great deal of charm on its side, effused with great aplomb by Henry Cavill, who proves that he can wear a business suit (and a towel) as well, if not better, than the 'suit' he donned for Man of Steel (the 2013 Superman reboot that I quite liked despite its less-than-stellar reviews).